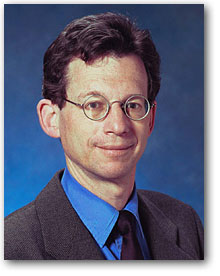 Dr. Brown is from Boston, Massachusetts, attended Trinity College in Hartford, Connecticut and The University of Chicago Pritzker School of Medicine. He completed
his residency in neurosurgery at The University of Chicago Hospitals and Clinics. Before coming to Great Neck, New York he served on the full-time faculty at Wayne State University.
Dr. Brown has published more than 50 articles in peer-reviewed neurosurgery journals on the treatment of chronic pain, especially facial pain, as well as in the areas of spinal, vascular, tumor and trauma neurosurgery. He has edited one book and two CD-ROMs in the field of pain neurosurgery. He has been honored to be an invited speaker, workshop participant and director at over 50 state, regional , national and international conferences. In addition, he has served as one of eight elected members of the Board of Directors of the American Association of Neurological Surgeons and was chairman of the Joint Section on Pain of the American Association of Neurological Surgeons and
the Congress of Neurological Surgeons, the two major societies representing organized neurosurgery. He also has been the AANS representative to the American College of Surgeons Neurosurgery Advisory Committee.
Dr. Brown has been selected as one of America's Top Doctors in the 2003 and 2004 editions of the Castle-Connolly Directory, representing the top 1% of all physicians in the United States. Dr. Brown is cited for his expertise in "Pain Neurosurgical Treatment, Trigeminal Neuralgia, Pain-Chronic."
Castle-Connolly states "The physicians whose profiles are included in the Castle Connolly listings were selected after peer nominations, extensive research and careful review and scrreening by our physician directed research team." More recently, he has been listed as one of the top doctors in the New York Metro Area from 2006-2010 He is currently co chair of the Medical Advisory Board of the TNA-Facial Pain Organization, an international support group for patients with facial pain.